Political Subversion
under
Subversive Technologies
Curated by Arlan Londoño, with Gabriel Roldos and Federica Matelli
Digital Event'11
September 15 to October 2 of 2011
Toronto Free Gallery

1277 Bloor Street West
Toronto, ON M4E 2J8
Gallery Hours:
Wednesday-Friday 12-5pm
Saturday 12-6pm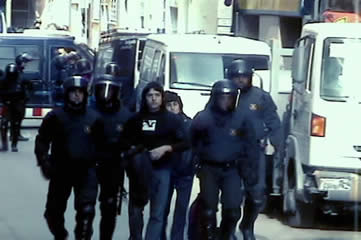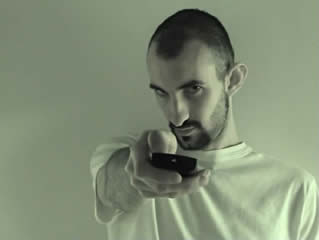 This year's Digital Event Subversive Technologies investigates how artists respond to communication technology as one of the major sources of power in contemporary societies. During the last few years we have seen an increase in web and electronic artists and activists that use digital tools to create an impact on their societies or to register social unrest. The artists participating in Subversive Technologies use communication, information and networking technologies as a tool to reject control society, in an attempt to liberate bodies across spaces/territories, and across social and political categories.
Digital Event'11 features three installations, as well as web art, performances and video art works by more than 20 artists from canada and abroad. The art exhibition will be presented in conjunction with conferences, workshops and live media events by artists, curators, activists and scholars from different disciplines. Some of the artists present in this event are Ricardo Dominguez, Micha Cardenas, Elle Mehrmand, No Media Collective, Alessandra Renzi, Roberta Buiani, Ulysses Castellanos, Sofia Escobar, Juan David Casas, Miguel García, Angie Bonino, Ian Alan Paul, Nacho Duran and Balam Soto.
Digital Event'11 is possible thanks to the support from: Canada Council For The Arts, The Toronto Free Gallery, Tinto Coffee House, aluCine Festival And OCAD University. We would also like to acknowledge the support from the artists Ricardo Rozental, Edgardo Moreno and Rodrigo Hernandez, and all the volunteers that have made this possible.
On Screen

Political Subversion,
a curatorial video project presented by Federica Matelli from LiminalB, Barcelona, Spain that includes the following program:
Monography
by Angie Bonino
Saturday September 17, from 2 - 3 pm
Interferences
by Miguel García
Saturday September 24, from 2 - 3 pm
You can download the curatorial text of the expo at this link: Arte y Subversión. Políticas del Ordinario
Organiza:
www.e-fagia.org / Toronto
Colaboran:
www.limianlb.org / Barcelona
www.localproject.org / New York


Tinto Coffee House